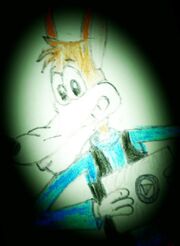 See the rules before you start.
Here, you can submit your ideas of a T&JKMV plot whenever you feel like there should be new videos other than those which are already there. ONLY administrators can submit it here while you have to put it in the T&JKFF, and that is why this page is protected for admins only. Aww, so sad? You can request it here. Please write your username on the top.
Ad blocker interference detected!
Wikia is a free-to-use site that makes money from advertising. We have a modified experience for viewers using ad blockers

Wikia is not accessible if you've made further modifications. Remove the custom ad blocker rule(s) and the page will load as expected.